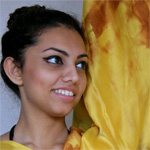 Body Brain Connect Intern 2014
Tulsi Mehta is a dancer, artist and yoga instructor. She is currently getting her Masters degree in the Arts in Education program at the Harvard Graduate School of Education. Having studied somatic (mind-body) techniques all over the world, she brings a breadth of kinesthetic knowledge and mindfulness to her work in education. Tulsi first began her entrepreneurial work on 'Somatic Consulting' at a preschool in Mumbai where she trained teachers to use principles of space and non-verbal communication to create holistic, embodied learning environments. She collaborates with Body Brain Connect to design mind-body based curriculum for students and educators through an integrated neuroscience framework.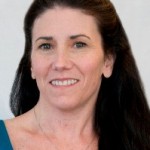 Body Brain Connect Intern  2013
Jeanne is completing her Psychology degree from Dominican University with an emphasis on neuropsychology/neuroscience. She combines her lifetime history in the Health Care Field with her love of the teachings of Joseph Pilates. Jeanne shares his philosophies of the Body Mind connection.  Jeanne assists others in their quest for improved health and well being through physical therapy. She incorporates her experience in the health care field into her psychology and neuroscience studies. Jeanne joined Body Brain Connect with the goal of assisting in the scientific studies of the link between the mind and body.