Testimonials
Body Brain Connect Testimonials
The Body Brain Connect weekend far exceeded my expectations. I appreciate the intense attention to presenting evidence-based research and know that learning why we do what we do as teachers will forever be with me. I've already seen the attention to using brain-based techniques in my classes positively affect my students. As a yoga teacher, I am inspired knowing why we teach what we teach, but also challenged to integrate additional components from the brain-based fitness perspective into my classes. As a Pilates teacher, my cueing has been enhanced and class format inspired by the information presented. On a personal note, the course has made me reassess and recommit to my own personal fitness goals with the knowledge that not only will they keep my body healthy, but are essential to maintaining long term brain health.
After attending the Body Brain Connect workshop in 2013, my suspicion was happily confirmed! Anne Bishop's research and presentation bridged a gap for me. It validated my teaching methods and has given me a foundation for yet another paradigm shift.
It filled in gaps to long standing questions I had about the mind-body connection.
I highly recommend Body Brain Connect for anyone who wants to consciously improve their teaching and cuing while gaining a deeper understanding of how our brains work.
It validated what I had felt instinctively and built upon my innate knowledge with some fascinating information…I believe this information is our missing link and will offer any Pilates or Movement Teacher a wonderful well-rounded addition their education.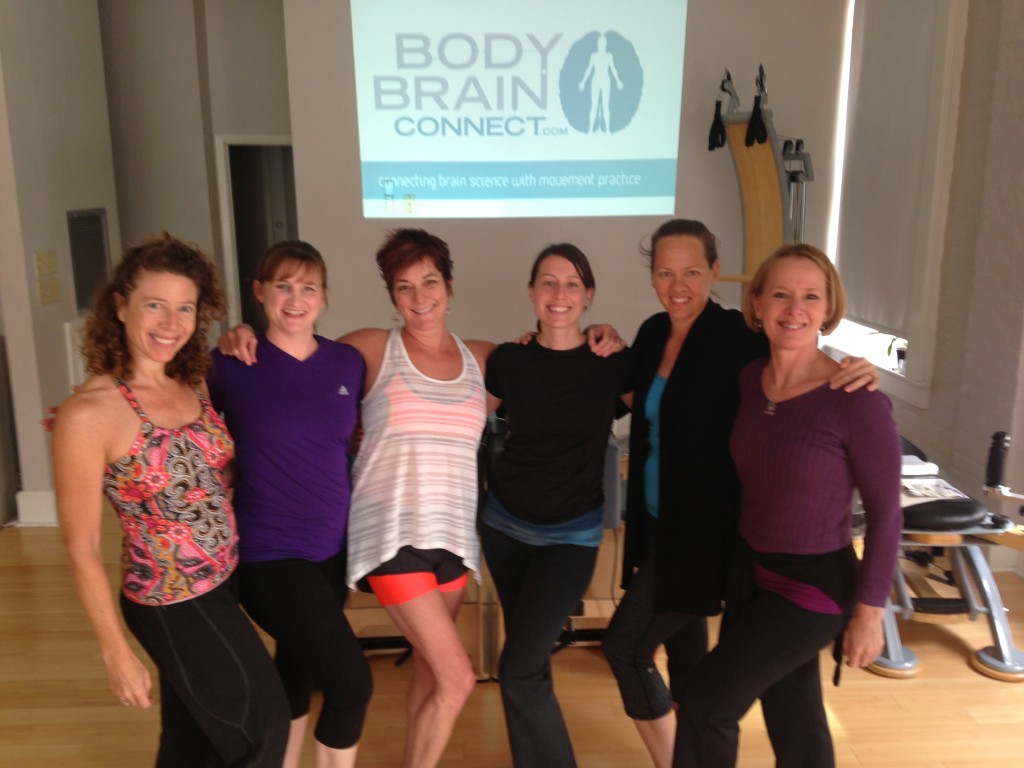 New Orleans Workshop